COVID-19 Impacts
In 2020, the worldwide COVID-19 pandemic has sent shockwaves across health systems and economies across the African continent, upending travel, tourism and investment.
Travel, tourism and investment in Africa
In 2019, travel and tourism in Africa had a 2.2% growth rate, contributing USD 168.5 billion to GDP and supporting 24.6 million jobs. Yet over the course of 2020, the backdrop to travel and leisure changed radically as governments put in place measures to control the spread of the disease. These approaches, in Africa and elsewhere, ranged from bans on international travel through to targeted bans, and screening and quarantine requirements for travellers.
Alongside a 95% fall in international traffic in July, Africa's hotels saw occupancy fall by 73%, witnessing a loss of 18 million international arrivals year-on-year through June. To bounce back, the travel and tourism sector Africa-wide has worked hard to adapt and meet global protocols and guidelines, including through the display of the World Travel & Tourism Council's 'Safe Travel' stamp, which features in 13 African countries or sub- regions. At the same time, there has been a growing focus for the leisure industry on championing regional as well as domestic tourism in Africa.
...the move to start trading under the African Continental Free Trade Area in 2021, and expected finalization of its investment protocol, offers renewed possibilities for growth.
Foreign direct investment (FDI) to the continent rose in recent years having picked up by 10.9% in 2018, reaching USD 45.9 billion and moving to an estimated USD 49 billion in 2019. As a result of fallout from the pandemic and the uncertain climate for investors, FDI flows to Africa are due to fall in 2020, with investments either reduced or postponed. Securing renewed confidence will be critical and there is hope that increased, decisive investment can channel economic recovery as highlighted by partners of the Africa Investment Forum. In turn, the move to start trading under the African Continental Free Trade Area in 2021, and expected finalization of its investment protocol, offers renewed possibilities for growth.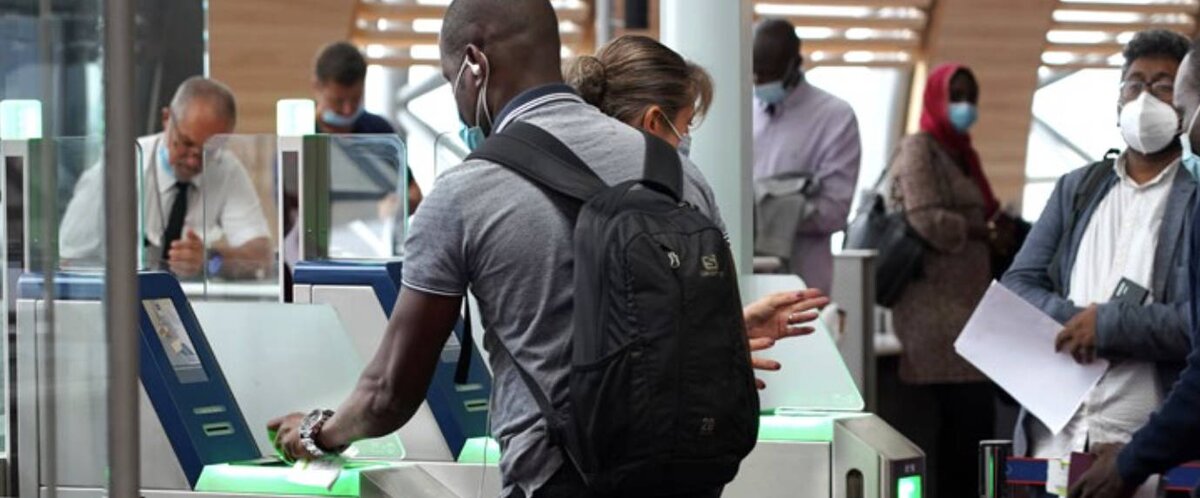 Visa openness in Africa
Border restrictions
26 destinations in Africa had eased restrictions by 1 September 2020, while borders in 27 destinations remained closed.
As close to half of African destinations ease travel restrictions in line with plans to manage the pandemic, the topic of travel remains foremost in policy makers' and people's minds. Safety and security are critical factors in decision-making when it comes to the opening up of borders, and updated government measures have been rolled out for visitors in the region.
At the same time, however, with GDP in Africa projected to contract by between 1.7% to 3.4% in 202021 and African economies due to enter a recession losing up to USD 212 billion dollars, 22 countries need to adopt a resilient recovery plan to withstand the systemic shocks.
Once restrictions ease, allowing people to move freely across the continent can make a significant impact in reviving key sectors of the economy, from tourism to investment. Countries that relaxed visa regimes and adopted visa-free and visa-on-arrival policies have seen economic benefits in recent years, attracting growing numbers of business and leisure travellers. This is the approach recently adopted by small as well as large economies on the continent – from The Gambia to Nigeria – that moved to open up to African visitors.
The latest trends show a rapid growth in the use of smart electronic solutions when it comes to travel on the continent, with a 167% increase in eVisas across Africa in the last five years. Going digital and using cutting-edge technology, including biometrics, to speed up and secure entry for visitors will play a key role as countries respond to a changing travel climate.
Impact on African airlines
Africa's airlines have been badly hit by the crisis of the COVID-19 pandemic; the International Air Transport Association (IATA) reports that aviation is at a virtual standstill. While top airlines on the continent continued to operate cargo and repatriation flights, many companies have reported losses, and governments have pledged financial support. Air connectivity and countries' adoption of more liberal visa regimes will be vital to promote free movement of people across Africa, which in turn will help to accelerate economic recovery.
The economic consequences resulting from a disconnected continent are severe. Millions of jobs and livelihoods are at risk in family-run enterprises and large corporations along the entire travel and tourism value chain. For Africa's economic recovery and future prosperity, it is essential to expedite the safe restart of the industry.