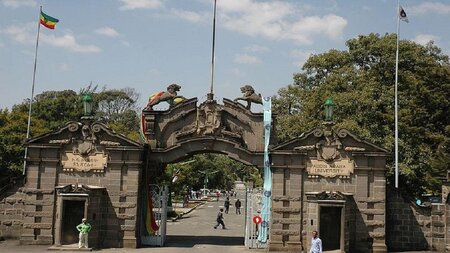 Note: This article first appeared on Africa News. Written by John Ndinga Ngoma.
From this 1st of June, anyone who wants to go to Ethiopia will be able to get their visa by the net. What stop the red tape and increase the attendance of a country full of tourist wonders almost unconventional.
The announcement was made by Prime Minister Fitsum Arega's chief of staff. According to him, the measure should strengthen the opening of the country and increase the visibility and reputation of the national airline, "Ethiopian Airlines".
#Ethiopia will start issuing visa online for tourists and other visitors across the world effective today (June 1). A relaxed visa regime will enhance both #Ethiopia's openness and will allow the country to harness the significant stopover transit traffic of @flyethiopian.

— Fitsum Arega (@fitsumaregaa) June 1, 2018
The decision came a week after Prime Minister Abiy Ahmed affirmed his willingness to follow Rwanda's policy of exempting all Africans from visas. "The President (Kagame) has invited all Africans to visit Rwanda without a visa, we will follow you very soon," said Abiy Ahmed at a banquet in honor of Paul Kagame, Rwandan President.
HE PM Dr Abiy Ahmed welcomes @PaulKagame, President of #Rwanda and Chairperson of #AU . We are very delighted that President Kagame honors us with a visit. #Ethiopia takes considerable inspiration from Rwanda's bold leadership in Africa. pic.twitter.com/XkiuWwHuhM

— Fitsum Arega (@fitsumaregaa) May 24, 2018
More than $ 3.32 billion generated by tourism
The news has elicited many, mostly positive, reactions on social media. Many observers had welcomed the progressive materialization of the free movement policy in Africa.
Thanks to Ethiopian Airlines, seen as the best national airline on the continent, which has made Bole International Airport in Addis Ababa, a real hub not only African, but also global, Ethiopia, could reap multiple gains following this measure on visas.
Among this gain, the most important, will be tourist. With its historic monuments like the Lalibela Shrine, the country has attracted more than 886,800 tourists between 2016 and 2017. This generated $ 3.32 billion in the public treasury. The issuing of visas online could blow up these figures from the Ministry of Culture and Tourism.